Welcome to Europa School of English
Since the school's foundation in 2003, the aim of our staff has been to offer our students high-quality English classes in a friendly and international learning environment. We offer year-round English language courses for students aged 16+ who want to improve and become confident in their all-round language ability to achieve individual goals, such as career development and personal growth. To maximise our student's progress we work with a team of qualified teachers, who have access to modern learning resources, both inside and outside the classroom.
OUR ENGLISH LANGUAGE SCHOOL – THE BEST CHOICE FOR YOU!
We have more than 14 years of experience.
We offer exclusive courses for your career development and personal growth.
Our students enjoy a caring and supportive lear (...)
See more...
School Facilities
Computers / Internet Access

Garden / Terrace

Snack Bar / Canteen

Common Room / Lounge

Library

Disable Access
What People Say About
Computers / Internet Access (Rate 5.00)
Garden / Terrace (Rate 5.00)
Snack Bar / Canteen (Rate 5.00)
Common Room / Lounge (Rate 4.75)
Library (Rate 4.75)
Disable Access (Rate 0.00)
Key Facts
80
Nº of students (low season)
200
Nº of students (peak season)
Wall
Nationality Mix
Germany

Italy

France

Argentina

Brazil
Latest Videoss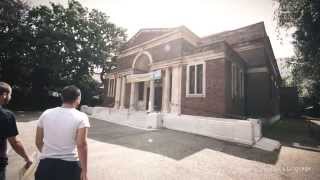 See more
Location
45 Christchurch RdBournemouth EnglandUnited KingdomBH1 3PA
+44 (0) 1202 553 145
RECOMMENDED PAGES